Natural dyes, organic fabrics (GOTS certified) and craftsmanship are the core of INDHUE.
In a world in which the frenetic industrialization is putting in serious danger the future of our Planet, we've decided to change direction embracing a slow, conscious and (r)evolutionary philosophy.
INDHUE is a project of research and craftsmanship, comitted to create 100% plant dyed, organic, healthy and long lasting clothes and accessories, without using any kind of chemicals or hazardous substances during the entire production process.
This approch contributes to generate a low-impact circular productive process completely focused on sustainability and craftmanship, which allows us to re-stabilish a deep connection with our Mother Earth and our roots.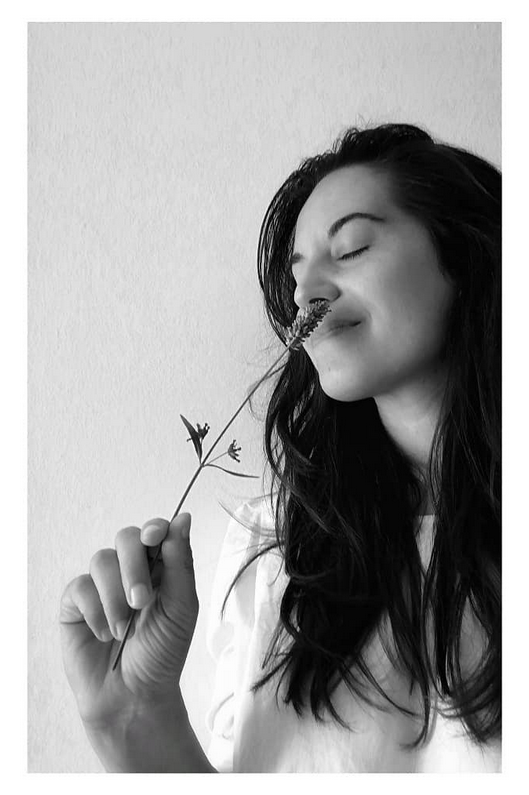 Hi!
I'm Luana, founder and creative-mind of INDHUE.

I'm an Italian fashion designer and interior stylist but first i'm Mom of a little boy who is my biggest inspiration and motivation in everything i do.

After the born of my son in 2017 , i started to focus my interest in the sustainability and quality of my baby clothing realizing how is important to choose consciousness and to be informed about the enviromental and human impact of the garments we wear.

I founded INDHUE in 2019 to celebrate the playful and curious soul of children and their constant need to feel free to experience their identity in complete symbiosis with Nature.

In 2021 I presented "HUES OF NATURE SS21" my first collection of children's clothes 100% dyed with plants , collaborating with a major Indian company specializing in natural dyeing and organic fabrics.

Thanks to this wonderful experience I started to study the study of natural dyes, experimenting with ancient techniques of botanical dyeing in my small study in northern Italy using mainly local plants and food waste from my kitchen.

I have always consider INDHUE a personal project of textile research in continuous evolution.

From the beginning of this adventure, I focused all my research on organic fibers, textile craft and natural dyes with the intent to create clothes that were not only environmentally friendly but quite ZERO impact.

I am currently studying to deepen my knowledge about the vast world of natural dyeing bringing my project back to my personal and artisanal dimension.

In the middle of this journey I enjoy the infinite beauty of the hues of Nature and I like to think that some of this good feeling comes to you!
Thank you to be here!

Luana